---
Innovation Leadership · Smart Future -- Xinhua Medical Yingde Biological at the 60th China International Pharmaceutical Machinery Fair (CIPM)
On May 10, 2021, the 60th (Spring 2021) National Pharmaceutical Machinery Expo and 2021 (Spring) China International Pharmaceutical Machinery Expo (CIPM) was held in Qingdao World Expo City.
As a professional and international exhibition recognized by the industry,CIPM has a large scale,complete exhibits and many visitors,and is a communication platform for the pharmaceutical equipment industry integrating trade and discussion.The exhibition exhibits cover Western medicine,traditional Chinese medicine,biopharmaceutical,animal medicine,pesticides,some health products and daily chemicals,food production enterprises required a variety of production,processing,testing equipment and related auxiliary equipment.
With the theme of"Innovation Leadership·Smart future",Xinhua Medical Pharmaceutical Technology Group led the group headquarters and its subsidiaries Shandong Xinma,Shanghai Yuanyue,Suzhou Zheyuan,Chengdu Yingde and other units to gather core products to show at the exhibition site.The exhibits cover a series of overall solutions such as vaccine project overall solution,traditional Chinese medicine extraction core process equipment,large-capacity injection overall solution,small-capacity injection overall solution,and solid preparation intelligent project overall solution.
With the advanced concept of pharmaceutical intelligence and digitalization and fine and diversified product equipment,Xinhua Medical booth attracted a large number of professional guests to stop and negotiate.
At this exhibition,the integrated vaporized hydrogen peroxide sterilization system(VHP)introduced by Xinhua Medical has attracted the attention of customers.This VHP not only has a mature sterilization process and superior reproducibility,but also can use the"flash"technology to quickly change the hydrogen peroxide liquid into hydrogen peroxide gas,and spread it to the target space through the air conditioning system,which can easily cope with the sterilization needs of complex Spaces,and can be described as the"sharp tool"for sterilization in the current industry market.
In response to the COVID-19 epidemic,Xinhua Medical Yingde Biological can provide a complete human vaccine solution,from project planning and design,process services,key process equipment manufacturing to engineering installation and verification.Provide full line modular process system.In 2021,with the increasing demand for COVID-19 vaccine production capacity,Xinhua Medical has provided high-standard production equipment manufacturing and high-biosafety production workshop design and construction services for nine leading domestic biopharmaceutical enterprises for COVID-19 vaccine projects,basically covering domestic COVID-19 vaccine manufacturers.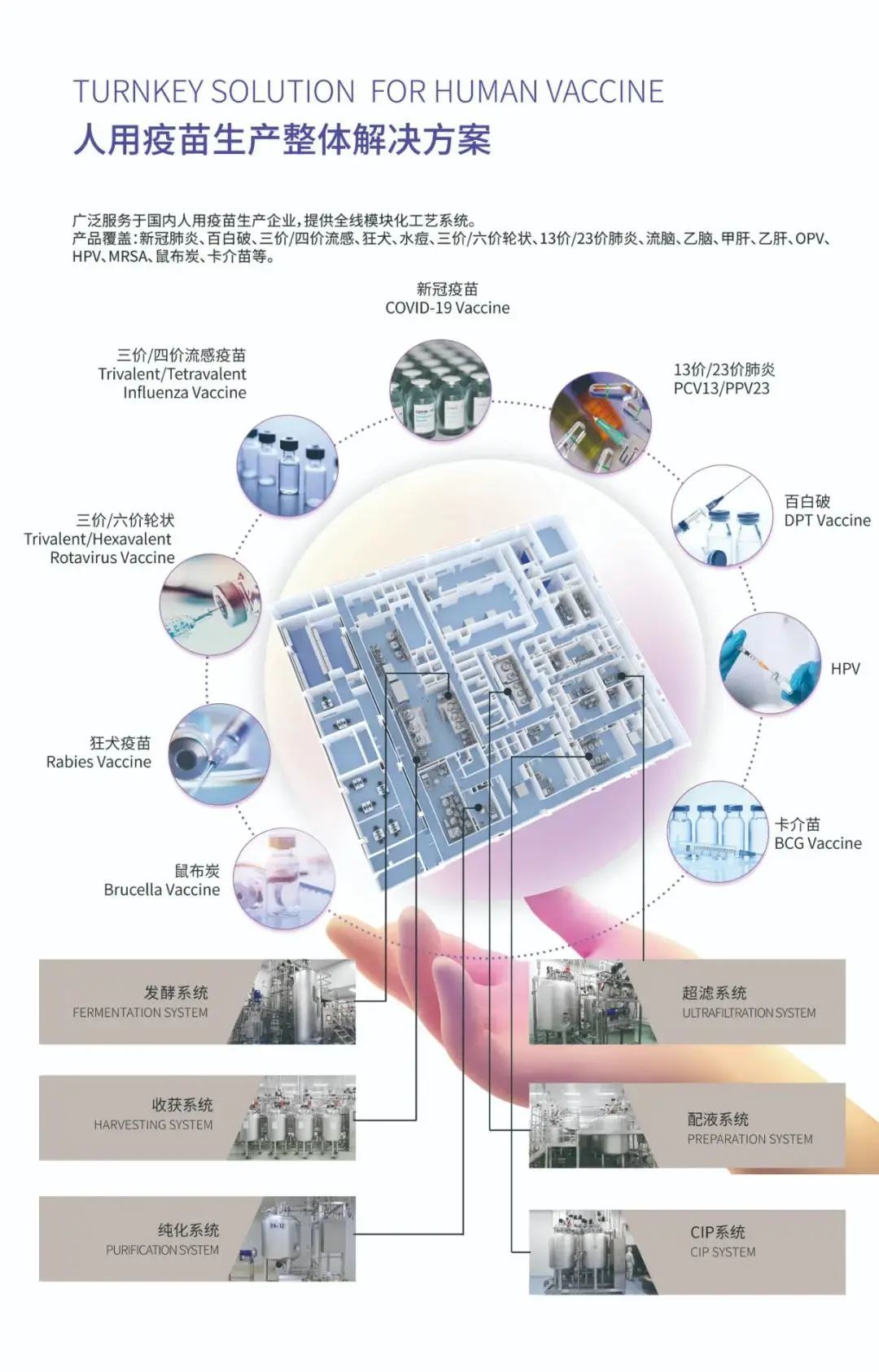 Xinhua Medical can provide industrial users with the whole process of bioreactor from laboratory to pilot test and production. In the biopharmaceutical industry of anaerobic, anaerobic, aerobic microbial fermentation and suspension cell bioreactor process design, control, verification and other aspects of rich industry experience.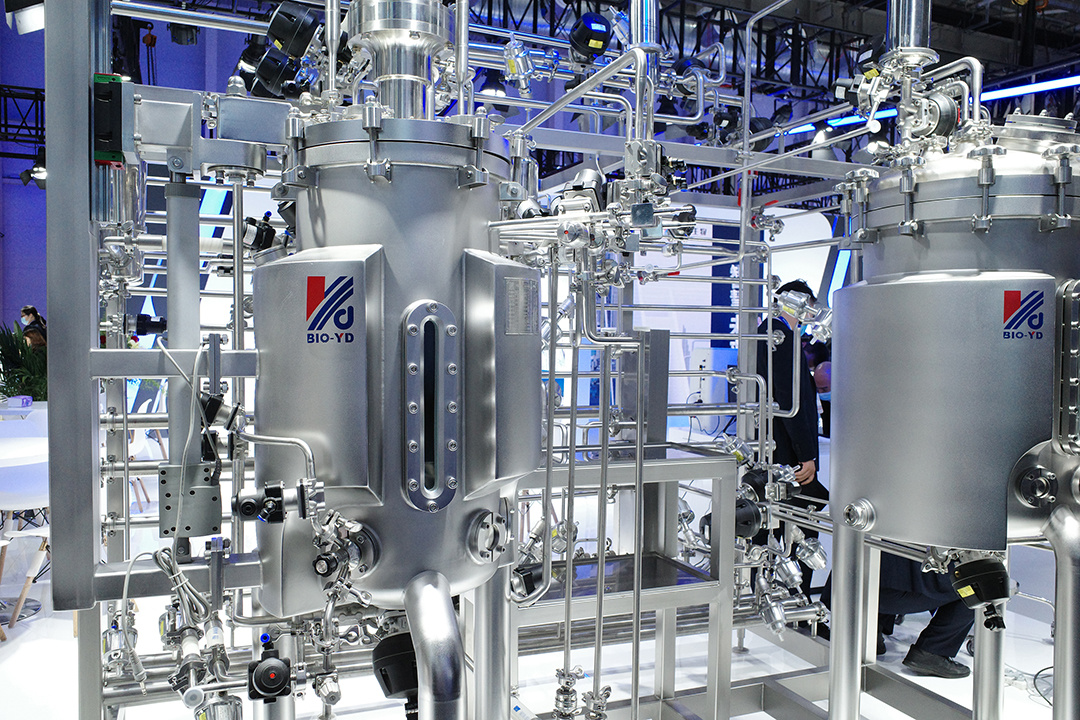 Chinese medicine intelligent overall solution:process development,process design,process optimization,automation engineering design,procurement,construction,turnkey engineering of all varieties(including but not limited to formula particles,injections,solid preparations,capsules,pills,etc.),to provide customers with intelligent engineering planning and implementation.
S700 tablet press;High production capacity:The most popular 79-punch BB tablet press has a stable production capacity of 500,000+tablets per hour.High stability:The equipment has excellent control ability for bias difference,and can automatically adjust the material filling amount in real time.High yield:Reasonable powder return system can efficiently reuse the measured powder,eliminate powder leakage and powder dumping phenomenon.Multiple product prescriptions can be stored,which can be directly called when the product is replaced and can be located to the corresponding production parameters with one click to reduce the material loss of product debugging.Strong adaptability:The equipment can be specially configured according to the user's working conditions,to achieve single layer,double layer,gravity feeding,turret replacement,low temperature tablet and other functions.High safety:the equipment is equipped with the main pressure monitoring,pre-pressure monitoring,up punch over tight force monitoring,down punch over tight force monitoring,top output monitoring,tablet blocking monitoring,material level monitoring,single scrap,door and window proximity switch and other functions to ensure that equipment,personnel and product production process in a safe state.
Vacuum belt dryer
The advantage of the product is that it can continuously feed/discharge,long-term stable operation;Continuous production,large processing capacity,large capacity,very low loss rate very low energy consumption,low operating costs,small comprehensive equipment footprint;Vacuum low temperature,no oxygen evaporation drying;A production in place,directly out of the pulverized powder;Maintain the color,odor,heat sensitivity,solubility,etc.;With hot water CIP,online cleaning,fast and convenient,quick batch change;Fully automatic control,save labor,greatly improve efficiency.
Concurrent activity-Xinhua Medical 2021 Pharmaceutical Technology Forum
Xinhua Medical will hold the 2021 Pharmaceutical Process Technology Forum in Zibo on May 12,we invited the national pharmaceutical industry authorities and experts to give speeches on the analysis of the development status and trend of the industry,and show the overall solution of the entire field of the pharmaceutical industry on the spot.
Taking advantage of the development of the health industry,Xinhua Medical will actively improve the product chain,extend and expand the upstream and downstream of the product chain,let the world know the beauty of Chinese medicine ingenuity,and contribute its own strength to the"Healthy China 2030"strategy.