---
Xinhua Medical wonderful appearance at the 61st National Pharmaceutical Machinery Expo
The 61st(Autumn 2021)National Pharmaceutical Machinery Expo and the 2021(Autumn)China International Pharmaceutical Machinery Expo(hereinafter referred to as"Pharmaceutical Opportunity")was held in Chengdu on November 2,2021 in the West China International Expo City.
As a technological innovation-oriented company with product quality and safety and industry standard improvement as its source,Xinhua Medical has developed into a leading medical enterprise integrating a series of overall solutions such as biopharmaceutical solutions,traditional Chinese medicine extraction project solutions,injection solutions and solid preparation solutions in the field of pharmaceutical equipment.
This medicine opportunity,Xinhua Medical Pharmaceutical Technology Group headquarters led its new horse medicine machine,Yingde biological,Shanghai Yuanyue,Suzhou Zheyuan,Shanghai Shengben exhibition.
In the Xinhua medical booth,the negotiation of Chinese and foreign merchants in an endless stream,unprecedented grand situation.With the advanced concept of pharmaceutical automation and digitalization and fine and diversified product equipment,Xinhua Medical fully displays the latest products and new technologies of the enterprise,and jointly explores new ideas and new trends in the industry.
Yingde Biological with production fermentation system,wave reactor,disposable reactor and other new products at the exhibition.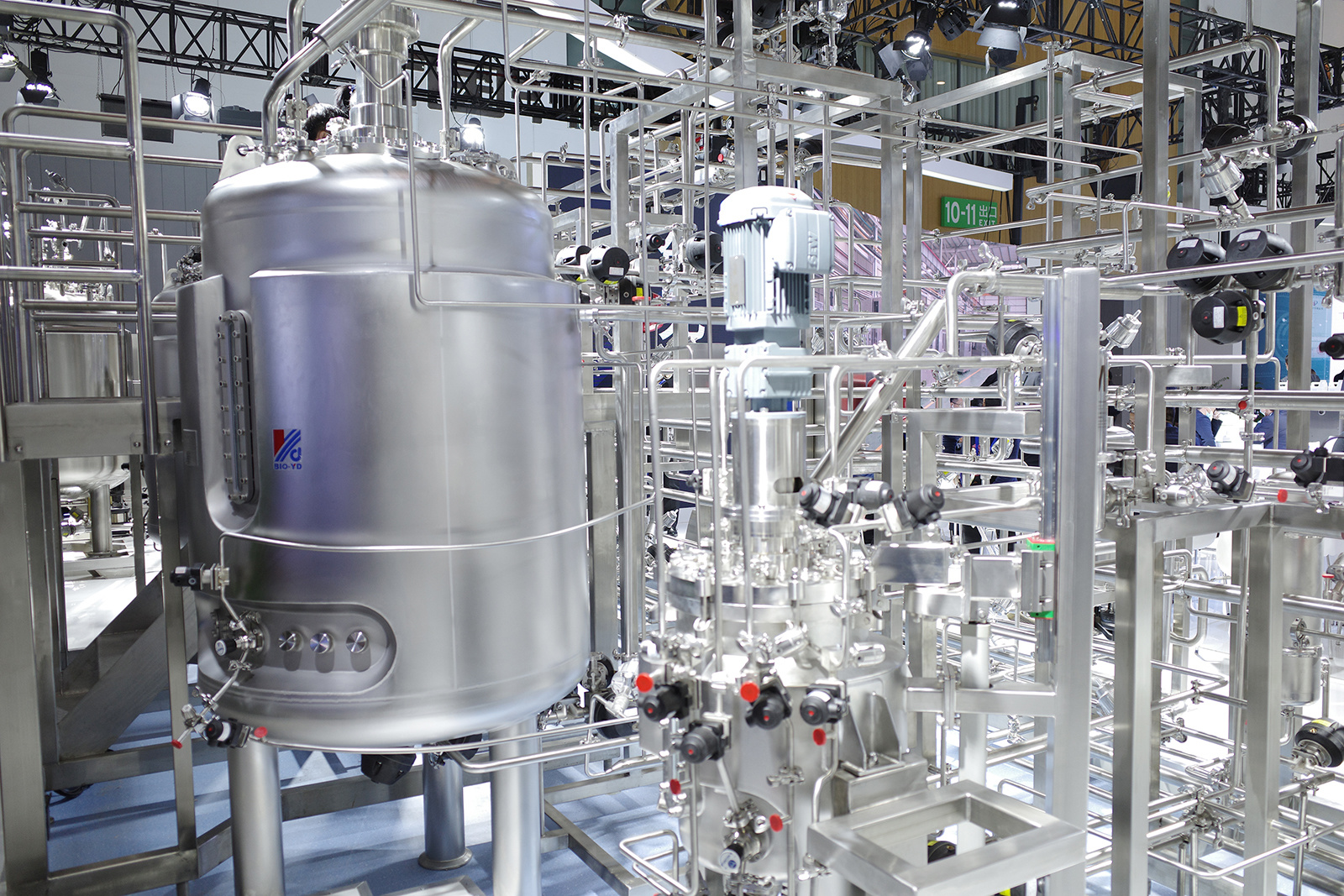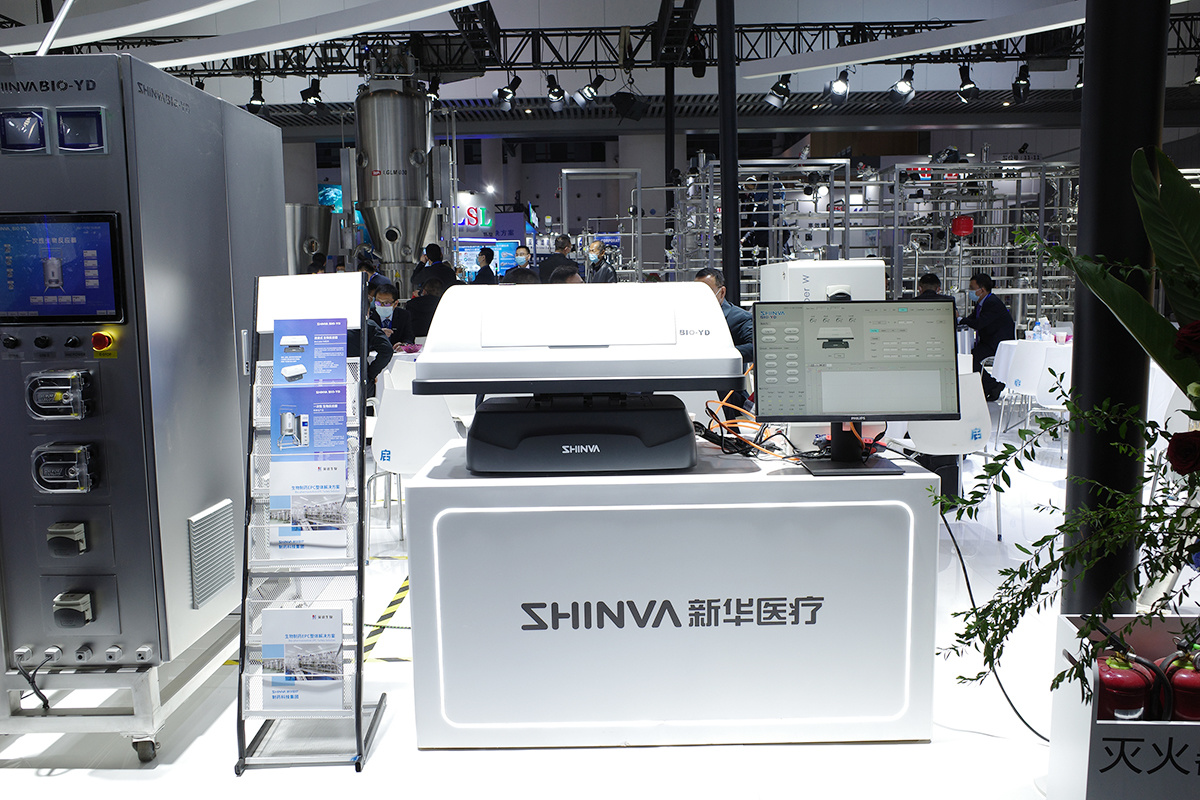 Wave reactor:This system can meet a variety of cell culture applications including mammalian,insect and plant cells,including batch culture,feed batch culture,perfusion culture;Adherent cell culture and so on.The ability to accurately measure and control key parameters in the cell culture process makes it an ideal cell culture system.It can be used for monoclonal antibodies,vaccines,immune cells,stem cells and other fields.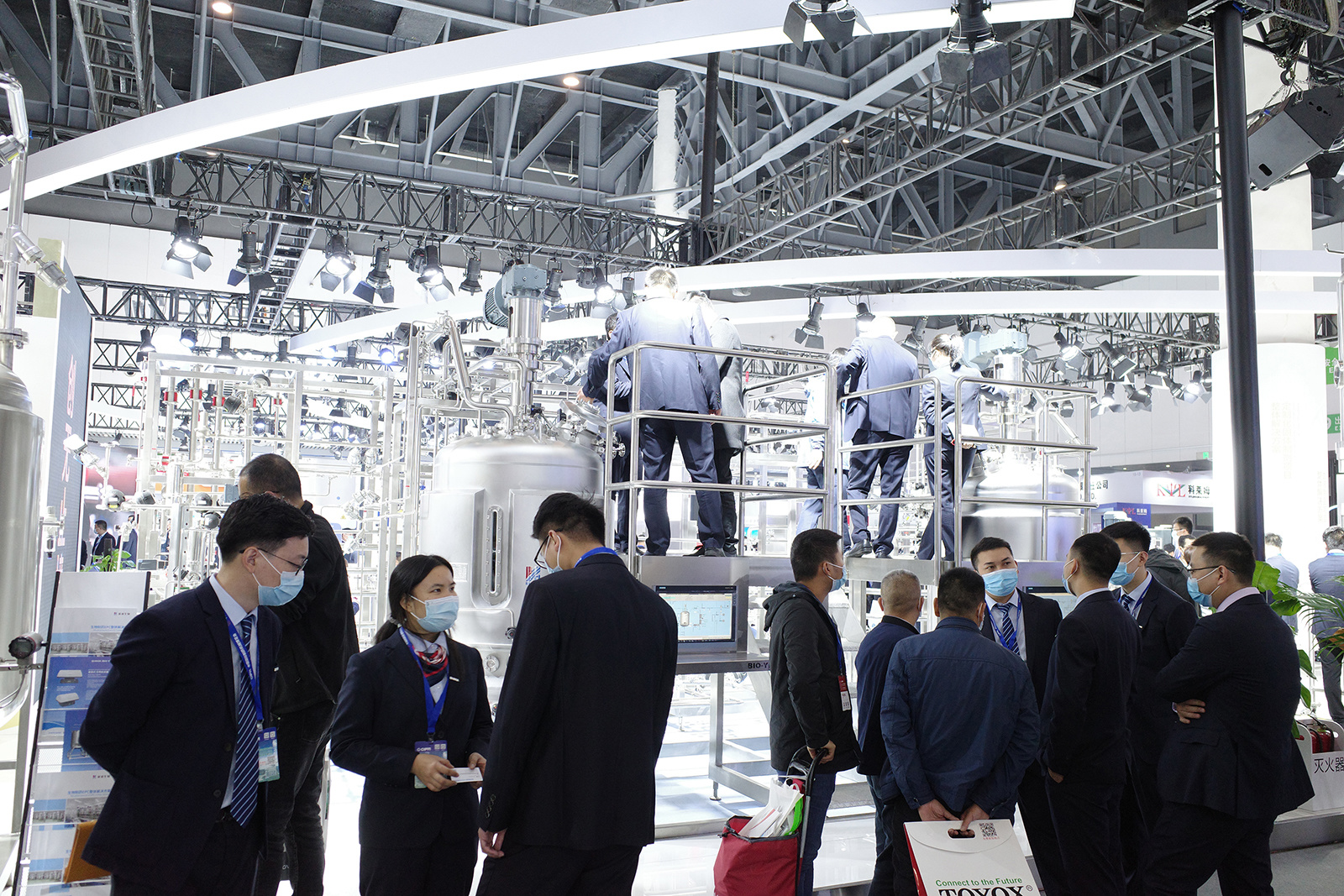 Since the normalization of the epidemic,Xinhua Medical Yingde Biological has provided design,core process equipment and engineering services for the COVID-19 vaccine projects of many leading biopharmaceutical companies in China,and has been praised by the majority of users.
The integrated vaporized hydrogen peroxide sterilization system(VHP)exhibited by Xinhua Medical has attracted much attention from customers.Vaporized hydrogen peroxide sterilization(VHP)is a technology that uses hydrogen peroxide at room temperature,the gas state than the liquid state has more ability to kill bacteria spores,to achieve complete sterilization requirements.
Xinhua Medical has always been adhering to the"customer-centric"business philosophy,to provide customers with advanced overall project solutions,and constantly promote the economic effect and brand effect between the partners to enhance,continue to"specialization,automation,information,intelligent"in the direction of great strides,and strive to become the world's first-class pharmaceutical equipment platform.
The exhibition lasts for three days, Xinhua Medical exhibitors with a new mental outlook in (International Hall - Production and packaging Hall booth No. : 10-11) to greet your arrival!